ON THIS DAY
---
1863 – American Civil War: Battle of Chattanooga begins: Union forces led by General Ulysses S. Grant reinforce troops at Chattanooga, Tennessee, and counter-attack Confederate troops.
---
---
1889 – The first jukebox goes into operation at the Palais Royale Saloon in San Francisco.
---
---
1924 – Edwin Hubble's discovery, that the Andromeda "nebula" is actually another island galaxy far outside of our own Milky Way, is first published in The New York Times.
---
---
1981 – Iran–Contra affair: Ronald Reagan signs the top secret National Security Decision Directive 17 (NSDD-17), giving the Central Intelligence Agency the authority to recruit and support Contra rebels in Nicaragua.
---
---
1992 – The first smartphone, the IBM Simon, is introduced at COMDEX in Las Vegas, Nevada.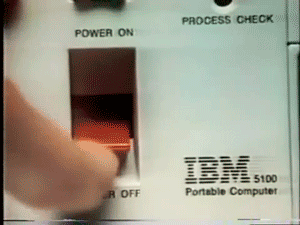 ---
---
2015 – Blue Origin's New Shepard space vehicle became the first rocket to successfully fly to space and then return to Earth for a controlled, vertical landing.