Welcome to America's Newsletter from Tag The Flag, the best morning newsletter on the internet, bringing you nonpartisan news and every view of the Red, White, and Blue. Here's what you need to know to start your day. 
---
📌 

BULLETIN BOARD
---
 

U.S. NEWS
---
Wednesday in Washington: Hyde-Smith Holds On & Pelosi fights to regain speaker role
Mississippi Republican Sen. Cindy Hyde-Smith defeated Democrat Mike Espy in a Senate runoff election yesterday. The election reopened old wounds from the state's past battles with race and civil rights. Meanwhile, House Minority Leader Nancy Pelosi is vying for her party's backing in a Democratic caucus vote today for House speaker. Some within her party are calling for fresh leadership, but a majority of Democrats are likely to vote in her favor. – ABC / NPR

Senate to vote on U.S. military role in Yemen
Secretary of State Mike Pompeo and Secretary of Defense Jim Mattis will deliver a classified briefing today to senators on Yemen, Saudi Arabia and the murder of Jamal Khashoggi inside a Saudi consulate last month. Why it matters: the closed-door briefing could turn contentious, with lawmakers demanding the Trump administration take more aggressive action against Saudi Arabia. – CBS

Illegal immigrants in U.S. at lowest level since 2004
The population of unauthorized immigrants in the United States fell to 10.7 million in 2016, its lowest level since 2004, due largely to a decline in the number of people coming from Mexico. Context: the economic recession in 2007 and the slow recovery that followed, may have limited work opportunities for migrants. – Reuters / Pew Research Center
 

WORLD NEWS
---
Ukraine-Russia sea clash: Trump may cancel G20 Putin talks
Today Russia said it planned to deploy more of its advanced S-400 surface-to-air missile systems to Crimea as tensions rose with Ukraine over Moscow's seizure of three Ukrainian navy ships and their crews. European ministers proposed fresh sanctions against Moscow as punishment. Back home, President Donald Trump threatened to cancel his meeting with President Vladimir Putin at the G20 summit. – BBC

South Korea legalizes medical marijuana
South Korea has become the first East Asian country to legalize medical cannabis in a surprising move to expand the treatment options for patients with epilepsy and other rare diseases in the conservative country. Anyone Else? Two other countries in the region – Thailand and Malaysia – are moving towards legalization of medical marijuana. – FT

India bans homework and heavy school bags to prevent spinal damage
Weight guidelines have been issued for school bags depending on a child's age after studies showed heavy loads can affect soft, developing spines. Teachers have also been told to not give children in grades one and two homework so they do not need to carry heavy books home. – Sky News

Noteworthy
+ Pilots struggled to control doomed Lion Air flight, according to preliminary report by Indonesian authorities
+ 3 US service members killed in Afghanistan roadside bomb blast; deadliest incident this year
 

BUSINESS
---
Microsoft Closing In on Apple as World's Most Valuable Company
Microsoft briefly eclipsed longtime rival Apple yesterday as the world's most valuable company, before a late rally by the iPhone maker kept it in the top spot. Elsewhere, Donald Trump threatened to kill GM's electric car subsidies over the announcement of factory closures. – Bloomberg / Electrek
 

SPORTS
---
Buffalo Sabres Make History With Worst-to-First Run
The Buffalo Sabres have gone from worst to first, and the rest of the NHL is on notice. With a 3-2 win over the San Jose Sharks last night, the Sabres have a league-leading 36 points. Hockey History: that makes Buffalo the first team ever to finish the previous season with the worst record and lead the NHL outright in points after 25 games, according to the Elias Sports Bureau. – ESPN
 

TECHNOLOGY
---
 

WATERCOOLER
---
 

ON THIS DAY IN HISTORY
---
TRIVIA
---
Keeping it Fresh: We're trying something different today. Instead of one question with one long answer, below we have FIVE questions, with five shorter answers. It's a midweek breakdown of what's going on beyond our shores and why the storylines matter. Also, there's a poll at the bottom. If you like this idea, we'll mix it in a little more. So we ask you, do you know the answers to the trivia questions below?
 Is Ukraine a member of Nato?
 What percent of Britons favor the latest Brexit agreement brokered by Prime Minister Theresa May?
 What country is now bidding to have the world's three tallest statues?
 How many migrants have arrived in Spain this year?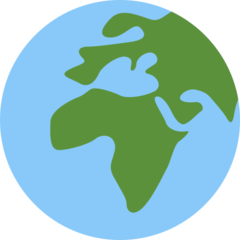 Is the Global Suicide rate rising or falling?
….and why all of these questions matter
 

COVER PHOTO
---
Photo: Curiosity Approaching Mars, Artist's Concept