Cover: Jackson Hole in the wealthy enclave of Teton County, Wyoming where per capita income is over $250,000
---
According to data from the Bureau of Economic Analysis, personal income increased in 3,019 counties across the US in 2018, the largest number of counties since 1981 Bloomberg reports. While, in general, this paints a positive picture of the American worker, in the same article, the question of inequality arises. In fact, some of the country's richest counties are seeing outsized gains.
The Rich Are Getting Richer: Take, for example, Teton County, Wyoming, which tops the list at almost $252,000 on average and Pitkin country which ranks third at $149,207. These two locations are home to the wealthy enclaves of Jackson Hole and Aspen, respectively and sandwiched in between is New York, New York.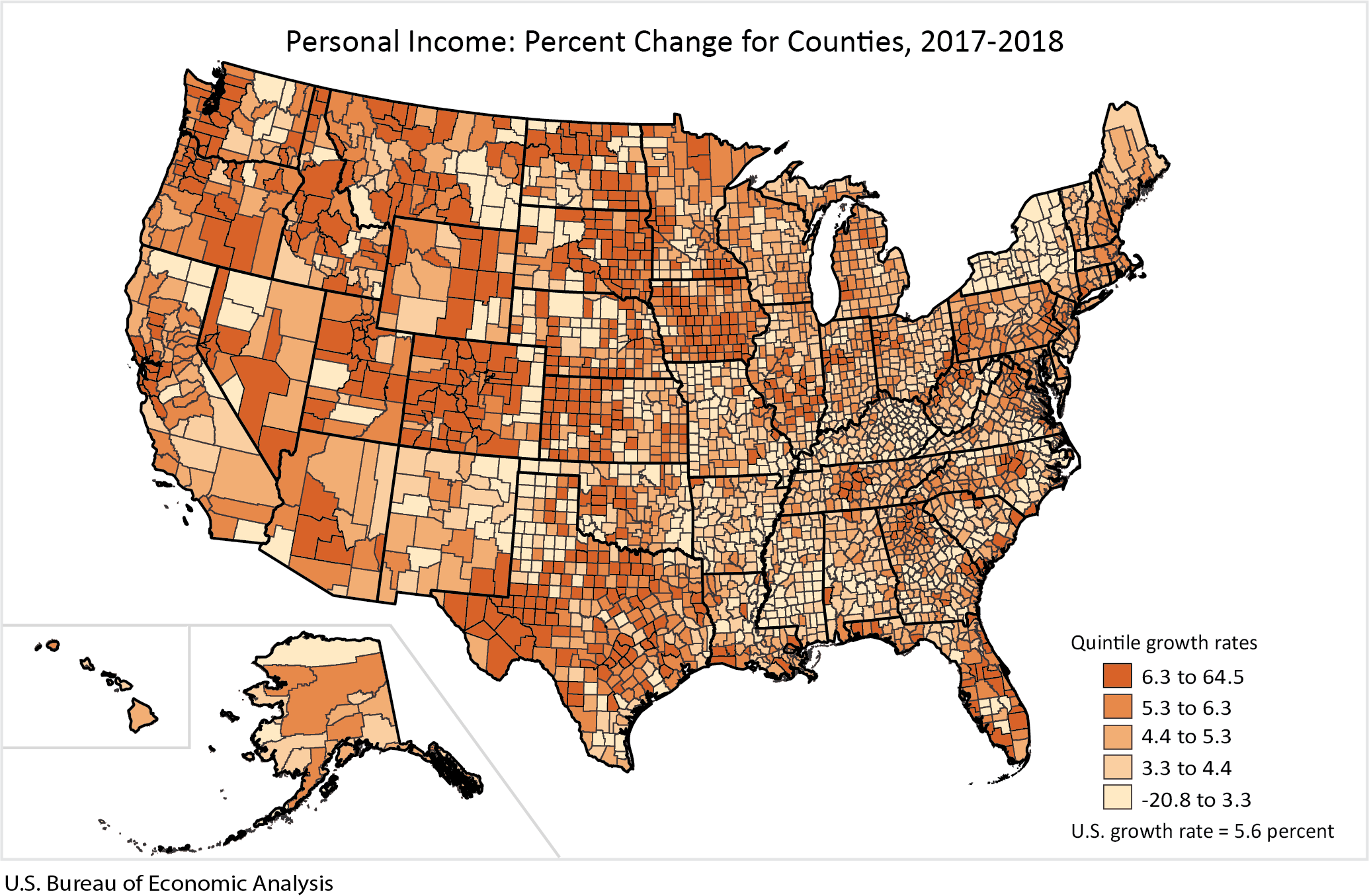 No, They're Not: While rising inequality is being discussed more frequently, especially on the Democratic campaign trail, the lead article from The Economist this weekend notes that new research is chipping away at the idea that "inequality has risen in the rich world".
"Consider, first, the claim that the top 1% of earners have become detached from everyone else in recent decades, which took hold after the 'Occupy Wall Street' movement in 2011…some economists have re-crunched the numbers and concluded that the income share of the top 1% in America may have been little changed since as long ago as 1960."
Mishandled tax-return data, incorrect accounting for falling marriage rates among the poor, and a bigger chunk of corporate profits flowing to the middle-class than previously realized through pension funds are shaking the widely held belief that the rich are getting richer.