Answer: He wore a cabbage leaf under his cap
---
If you're from the North Eastern part of the United States, let's just say New York or Boston, not only can it be insanely cold in the winter, but it can be disastrously hot in the summer. The humidity magnifies both spectrums of the weather, leaving behind a combined month (or two, maybe) where the weather is just perfect. Well, during these hot summers, baseball, as most of you know is in full swing (no pun intended). Back in the day, before Under Armour and before sweat-wicking technology, Major League players were made to wear uniforms of wool. The fabric was and still is heavy, unbreathable, and overall unbearable if you're playing a nine-inning game in the Bronx and it's still 90 degrees at 7 pm at night.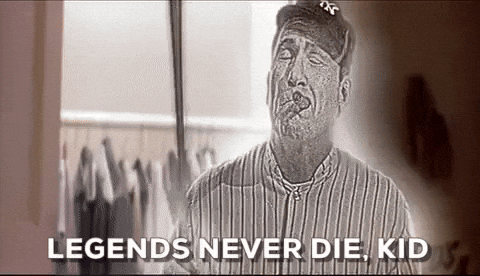 ---
---
With that said, one of the all-time greats, Babe Ruth, the Great Bambino, the Sultan of Swat, the King of Colossus, used a little trick to keep himself cool. It was a bit unconventional, but the Behemoth of Bust wore a cabbage leaf under his cap to provide some much-needed relief from the heat.
---
---
According to Biography, "the Babe introduced to his teammates [to the] unusual technique for keeping cool: He pried the leaves off a head of cabbage and spread them over the ice in a cooler. When they were sufficiently chilled, a leaf under the cap would supply much-needed relief for a few innings before needing to be replaced. A large man with an extra-large noggin, the Babe was said to require two leaves for the method to be fully effective." Ruth was a quirky guy – he spoke German, joined the National Guard, and was the subject of a Japanese war cry – but sticking a few leaves of lettuce under his hat to keep cool was definitely one of the most bizarre habits of this hall of famer.