Answer: 18%
---
On this day in 1952, after a long illness, King George VI of Great Britain and Northern Ireland died in his sleep. Princess Elizabeth, the oldest of the king's two daughters and next in line to succeed him – in Kenya at the time of her father's death – becomes Queen, ultimately being crowned Queen Elizabeth II on June 2, 1953, at age 27. Sixty-six years have passed since then and with each decade monumental change has swept across the world at an exponentially quicker clip with the help of technology. Had King George VI passed away in the age of Facebook, Twitter, and Instagram the entire world would have known about it almost immediately as these new platforms help information spread quickly to even some of the most remote reaches of the planet.
---
---
While social media has allowed us to connect with one another, helped raise money and awareness for noble causes, and assist in the creation of new businesses, there are unfortunate negative aspects of the new technology that are only just beginning to be understood. As noted in the Guardian, "in 2009, only 9% of 16-25-year-olds disagreed with the statement that "life is really worth living", but that has now risen to 18%. More than a quarter also disagree that their life has a sense of purpose, according to a YouGov survey in the U.K. of 2,162 people for the Prince's Trust, a charity that helps 11 to 30-year-olds into education, training, and work." Simple observations can deduct that this matters because "the number of young people in the UK who say they do not believe that life is worth living has doubled in the last decade, amid a sense of overwhelming pressure from social media which is driving feelings of inadequacy."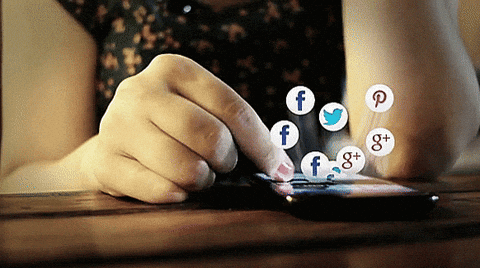 ---
---
In a week where Facebook celebrated its fifteenth birthday, this rise in hopelessness is something to pause and reflect on. More broadly it's not just a U.K. problem. The phenomenon exists in the United States as well where The Economist points out that companies like Facebook have "fostered a virtual "me-conomy", where people (over)share their feelings, photos, and comments. Some blame Facebook for fanning teenage narcissism and for short attention spans. Others say it has caused anxiety, depression, and insecurity. Researchers have shown that people who spend more time on Facebook are more likely to think other people have it better than they do and that life is unfair." The big picture is that findings like what's mentioned above have put public pressure on governments to toughen the regulation of social media companies. Keep an eye out for more policy pressure from both Washington and Westminster on tech giants like Facebook, Twitter, and Snapchat over the course of the coming year.