Worldwide Trivia Rapidfire
---
Is Ukraine a member of NATO?
Answer: No.
Why this Matters: This past weekend, Russia fired on and seized three Ukrainian naval vessels off the Crimean Peninsula in a major escalation of tensions between the two countries. NATO called on Moscow to de-escalate, release the ships and set the sailors free BUT because Ukraine isn't a member state, NATO is under no obligation to supply defense. With that said, expect a bark, but no bite.
---
---
What percent of Britons favor the latest Brexit agreement brokered by Prime Minister Theresa May?
Answer: 19%
Why this matters: British Prime Minister Theresa May finally got EU leaders to agree to her plan for Brexit, but surveys show that very few people like the deal that she brokered. This negative overall sentiment doesn't help when she needs to secure the support of her own parliament in a vote on December 11. May needs a simple majority of 320 votes. This is going to be extremely hard to get.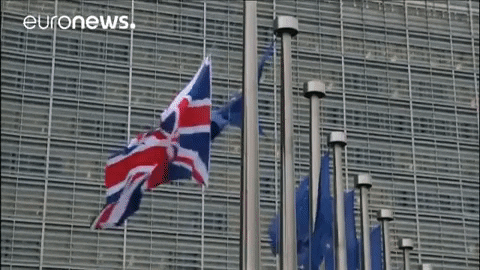 ---
What country is now bidding to have the world's three tallest statues?
Answer: India
Why this matters: India literally just finished building the world's tallest statue in Gujarat, now they want to build another one. Guess what, that's not all. In Mumbai, they're also building one more as a nod to a medieval Indian ruler, Shivaji. Indian farmers are fuming at the cost of the Gujarat statue, so expect further outroar over the remaining two under construction.
---
---
How many migrants have arrived in Spain this year?
Answer: 56,200
Why this matters: As Italy turns away ships and hardens its borders, Madrid seems to be doing the exact opposite. Zoom Out: an increase in foreigners leads to political discord. It's happening in the US, France, Italy, Japan, and most other democracies that promise potential employment and a higher quality of life. The various responses are for you to judge, but keep an eye on support for Spain's right-leaning Vox party. An influx of migrants in the country could increase support for them in their first electoral test this Sunday.
---
Is the Global Suicide rate rising or falling?
Answer: Falling
Why it matters: According to The Economist, the global suicide rate has fallen by 38 percent since peaking in 1994. That's amazing. But, the data isn't all positive. In the US the rate has jumped by 18 percent since the turn of the century. "The rise is largely among white, middle-aged, poorly educated men in areas that were left behind by booms and crushed by busts. Their deaths are a symptom of troubles to which some see President Donald Trump as the answer. Those troubles should not be ignored."
---
Do You Like This Type of Trivia?