Welcome to Power Maps from Tag The Flag where we zoom out to provide unique insights about our country and the world. These graphical representations are meant to help us make sense of our surroundings and visualize themes, trends, and topics in our borders and beyond.
---
🗺️

POWER MAP
---
What's happening: Senate Republicans threatened Tuesday to block the White House's planned tariffs on Mexico, hours after President Trump signaled he was prepared to move ahead with the levies barring a last-minute deal over border security.
Why it matters: Low-income and fixed-income Americans may bear the brunt of President Trump's newly announced tariffs on Mexican goods. Why? This demographic generally spends the majority (if not the entirety) of their incomes, while wealthier Americans are able to save or invest their money.
Connect the dots: here are two maps. One that shows the wealth gap across America and another that shows the 2016 Presidential Election Results. Bottom line: Republicans may be anticipating voter pushback if Trump's Mexico tariffs start to hit their wallets. – Wall Street Journal / Axios / Business Insider / 270toWin
As you can see in the map below, many people in the bright blue urban centers, like Los Angeles and Washington, DC, make over $100,000.
This map shows the winner of the popular vote in each state for the 2016 presidential election.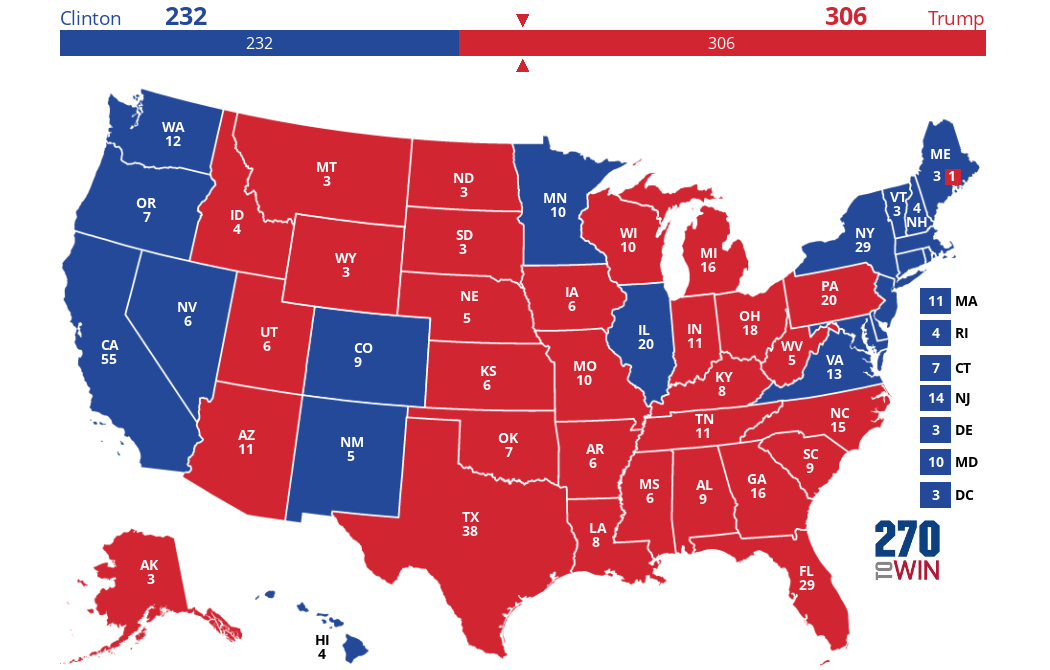 ---
---
Map Source: Business Insider / 270toWin